FIFTH AVENUE DIAMOND EXPERTS
Specialising in engagement rings, custom jewellery and remodels.
Expert Crasftsmanship for over 70 years
Beauty & Brilliance like no other

Fifth Avenue Diamond Experts have been helping people select and create their dream jewellery piece for over 70 years. Designing hand made, one of a kind jewellery is our our speciality. We are North Shore's specialist in fine jewellery - whether it be a statement engagement ring, rare pink diamond, or a one-of-a-kind handmade piece that we create just for you. We work with you to bring your dream jewellery pieces to life, so they can be enjoyed and admired for many years to come.


Book an appointment
"I have been using Fifth Avenue Diamond Experts for quite a few years now for numerous things and have had a few custom pieces made. Recently I asked for a ring to be made under urgency, Adrian and the team came through as usual, one of the best if not the best jewellery store in Auckland. Nothing is ever to much trouble and Adrian always listens to what you want."

- Chris Bartlett

"Outstanding and very personable service, highly recommended for all your jewellery needs. Super excited for my wedding band and 69 diamond bracelet (oh and my beautiful cuff links I brought today). Thank you for your incredible service. A+"

- Rachel Patterson

"Cannot recommend Adrian and his team enough if you are wanting professional, quality and genuine service for any jewellery needs! They get to know you, look after you and as a result provide beautiful pieces to be enjoyed forever!"

- Keira Jones
5 Hustmere Road, Takapuna
Auckland
Mon - Friday 9am - 5.00pm
Saturday 9-5.00pm
Sunday Closed
Closed Public Hoildays
Get directions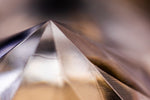 Visit Us
5 Hustmere Road, Takapuna
Auckland
Mon - Friday 9am - 5.00pm
Saturday 9-5.00pm
Sunday Closed
Closed Public Hoildays
Get directions
Free shipping
Shout about your unique selling points
Hassle free returns
Shout about your unique selling points
Eco friendly packaging
Shout about your unique selling points
Free shipping

Shout about your unique selling points

Hassle free returns

Shout about your unique selling points

Eco friendly packaging

Shout about your unique selling points